Power Solutions
Kalina Power provides Build, Own Operate (BOO) and EPC power project solutions for a variety of applications in industrial energy efficiency and renewable energy. With particular focus on our core technology, the Kalina Cycle®, we can tailor a highly efficient, cost effective power solution for your operation or renewable source.
By integrating our power solutions host operations can benefit by streamlining their capital towards their core business, reducing their cost of power and decreasing their local carbon footprint. Our dedicated engineering team can analyse your industrial energy efficiency or renewable project by downloading a data sheet that best describes your project, completing it with your data, and sending it to us.
---
Steel, Ferro Alloy and other Metal Processes
By utilizing our power solutions your operation can generate up to 30% of its power usage, just from waste heat.

Download Evaluation Form
(38 KB)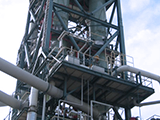 Oil and Petrochemical Refineries
The Kalina Cycle® has been operating within the refining industry with high efficiency for over 8 years.

Download Evaluation Form
(38 KB)
---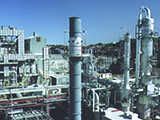 Power Generation, Gas Turbines, Gas & Diesel Generators
Our power solutions provide a range of applications, and the unique ability to integrate Kalina Cycle® Technology to provide additional power from waste exhaust gases.

Download Evaluation Form
(38 KB)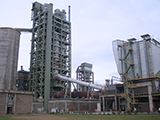 Cement and Lime Industry
In 2011 Kalina Power awarded a global license to FLSmidth, for the worldwide (excluding China) exclusive EPC provider of Kalina Cycle® turnkey waste heat recovery solutions for the cement and lime industry.

Download Evaluation Form
(38 KB)
---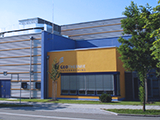 Geothermal
The Kalina Cycle® can generate up to 50% more power than competing technologies, particularly at low temperatures.

Download Evaluation Form
(38 KB)
Solar Thermal
The operating temperature of solar thermal is ideal for the Kalina Cycle® technology, resulting in increased net power generation, thereby improving project feasibility.

Download Evaluation Form
(38 KB)
---
Kalina Cycle®
The Kalina Cycle® is the most significant improvement in the steam power cycle since the advent of the Rankine Cycle in the mid 1800s. In a typical Rankine Cycle power plant, a pure working fluid, water or in the case of Organic Rankine, low molecular weight organic compounds, is heated in a boiler and converted into high-pressure, high temperature vapour which is then expanded through a turbine to generate electricity in a closed loop system.
The Kalina Cycle® utilises an ammonia-water mixture as a working fluid to improve system thermodynamic efficiency and provide more flexibility in various operating conditions. The Kalina Cycle® can improve power plant efficiency by 10% to 50% over the Rankine Cycle depending on the application. As plant operating temperatures are lowered, the relative gain of the Kalina Cycle® increases in comparison with the Rankine Cycle.
---
Kalina Cycle® Applications
Industrial Energy Efficiency
Cement
Glass
Petrochemical
Steel
Thermal power plants
Renewable Energy
Geothermal
Ocean thermal
Solar thermal
---
Kalina Cycle® Advantages
Generate 10% to 50% more power than conventional steam power generation technologies
Have lower upfront capital costs due to smaller heat exchanges and no heat transfer oil loop (compared to ORC systems)
Are unmanned or minimally supervised and have lower plant auxiliary loads
Use standard, easily available, and widely proven power plant components
Superior heat transfer means lower demand for cooling water and cooling infrastructure
Minimal downtime for maintenance

---
Unterhaching video
Virtual Tour of the 3.4MWe Kalina Cycle Geothermal Power plant in Unterhaching, Germany
Video Walkthrough of the plant and 3D animation of key elements for Kalina Cycle Closed Loop System.
---